GotPoetry.com Poet of the Month 2009 Contests
From Poetry Wiki
We run contests of varying complexity and success. Currently we are running themed monthly contests from the Page Slam Section [1]. We call these Poets of the Month. You can also check out our Previous Winners of 2007 and 2008.
POET OF THE MONTH DECEMBER - WON BY OXAVIER[2]



Name : Oswald Joshua Xavier
Date of birth : 15/07/1985
Occupation : Training Associate at amazon.com
Nationality                              : Indian

When did I start writing : I started writing Poetry when I was about 12 years old
My Inspiration : My inspiration has always been my emotions

About Me:
I am a Literature Graduate, who loves to pour out my emotions and feelings on a piece of paper and ponder over them. At first it was just a way of relieving me of the thoughts and scary feelings that run through my mind. I also write down my nostalgia whenever I feel strong about it. My friends thought I was crazy when I write down something, well they still do. But I am very optimistic that anything and everything can be achieved through willpower. I love reading Post Modern/New Literature/Feminist writing and feel that they all have one thing in common which is the need of a change in society.

Favorite Poets/Poetry
Robert Frost – Stopping by the woods on a snowy evening

William Blake – The Tiger 

John Milton – On his Blindness
William Wordsworth – The Daffodils
John Keats – Ode to a Nightingale
Robert Bridges – London Snow
Wilfred Owen – Anthem for doomed youth
Nikki Giovanni – Ego Tripping
Judith Wright – Eve to her daughters

Favorite Writes
William Golding – Lord of the Flies
George Bernard Shaw – Pygmalion (My Fair Lady)
Hobbies
Riding, Sketching, Painting, Writing, Reading, Collecting Coins & Stamps, Listening to music, Art work and Singing.
I would like to conclude by saying that "the human mind is like a parachute, it works best when it is open".

POET OF THE MONTH NOVEMBER - WON BY FOGGLETHORPE [3]

Personal
My name is Hugh. Let's take just a moment to consider all the silly comments concerning my name that I have had to endure for the past 45 years. There is nothing new under the sun. Ok, moving on..
I live in Peoria, AZ and have been married to Colleen for 20 years. We have four kids. Three are grown and our youngest is twelve.
I like to say that I am a "molecular velocity control facilitator" because it sounds more impressive and more ethical than "reefer guy".
Writing
I have always been fascinated with language, and consider poetry an attempt to speak the unspeakable. I started exploring that in high school when my favorite English teacher encouraged our class to keep dream journals as a creative writing exercise.
Inspiration
Inspiration is a force. It either is or it isn't. Attempting to write without it is a fool's errand for me. Inspiration is unpredictable..an experience, a word in passing, a dream. But it must be real, something that is already in me. Poems can be fictional, but must come from a truthful place.
Hobbies
I don't consider writing a hobby, because I don't choose to do it. I have to do it. But I do enjoy cooking and reading.
Favorite poets/poems
My favorite poet is Dorothy Parker. Her work is artful but accessible, dark but not melodramatic, acerbic but rife with humor.
The following piece sums her up perfectly. The precise economy and matter-of-factness of this poem greatly transcends mere doggerel style and gives it devastating emotional power:

'Resume'
Razors pain you;
Rivers are damp;
Acids stain you;
And drugs cause cramp;
Guns aren't lawful;
Nooses give;
Gas smells awful;
You might as well live.

Another favorite of mine is this villanelle by Dylan Thomas. I love the defiance, the refusal to just succumb. It's inspirational.

Do Not Go Gentle Into That Good Night
Do not go gentle into that good night,
Old age should burn and rave at close of day;
Rage, rage against the dying of the light.

Though wise men at their end know dark is right,
Because their words had forked no lightning they
Do not go gentle into that good night.

Good men, the last wave by, crying how bright
Their frail deeds might have danced in a green bay,
Rage, rage against the dying of the light.

Wild men who caught and sang the sun in flight,
And learn, too late, they grieved it on its way,
Do not go gentle into that good night.

Grave men, near death, who see with blinding sight
Blind eyes could blaze like meteors and be gay,
Rage, rage against the dying of the light.

And you, my father, there on the sad height,
Curse, bless me now with your fierce tears, I pray.
Do not go gentle into that good night.
Rage, rage against the dying of the light.
My personal favorites
The first thing I posted on GP, which reflects a dark time in my personal life:

plea
Tell me I'm more
than fissures and breaches
synapses and sin lapses
a forfeit between the flashes
of glory
and the worst of seasons

Tell me I'm more
than art and chemistry

pulp and electricity the mere sum of the agony
of free will
and the curse of reason

This one practically wrote itself one morning while I was half awake:

what if
What if down could feel depressed
and up had fear of heights?
What if right tried to go left
and wrong appeared just right?

What if time was always late
and foolishness found reason?
What if patience couldn't wait
and spring came out of season?

What if blindness had a peek
and one was really three?
What if silence tried to speak
and what if you loved me?

Finally
GotPoetry is a community to which I am glad I belong. The encouragement and instruction I have received here has made me a better writer, and I believe a better person as well. Thank you.

POET OF THE MONTH OCTOBER - WON BY BRENNAN[4]

Name: Brennan Arnold
Location: Nottingham, England
I'm 22 years old, live in Robin hood's back yard. Recently I became a proud father (happiest day of my life). My wife to be Kayley and my 5 month old daughter Olivia are my world.
I started writing because I'm not so good with the "showing emotion and feelings" thing, it was the way I was raised, so I write down my thoughts and feelings. Poetry is my way of letting go.
My inspiration to write is life, people, my loved ones, events. I'm particularly fond of words, always have been, they amaze me with how powerful they are. One word can destroy, unite, comfort, hurt, move, stop. That's a power that poets have,

I can't really pin my hobbies down really, I try anything and everything. Having a young family we do tonnes of stuff. But I do love being a dad.

Favorite poets on GP:
Rondo, EasyEverett, Lou, Lionheart, Badmalthus, Induce, Angeroseblue, Plasticity, Spence and many more on GP.
One of my all time favorite poems is "small pain in my chest" - Michael Mack
My favorite writes


Carnival of Guilt [5]
Sexual Dance [6]
Both have got amazing feedback and were firsts for me in their genres.
What A father will do for his daughter - for Olivia :) [7]
Love - for my Kayley :) [8]
I'd just like to say I'm honored to have won Poet of the month amongst all of the amazing poets at GP.

POET OF THE MONTH SEPTEMBER - WON BY LESTATDELIONCOURT[9]
NAME : LESTAT ALEXANDROS
LOCATION : NORTH CAROLINA
I am 21 years old. I was born in Athens, Greece, but I am currently living in North Carolina.
I first started writing near the end of last year. My problems with girlfriends is usually my inspiration. But some of my rape/torture poems, and stuff like that, are what I call case studies. I pick a topic and I make a character and put him/her through that ordeal.
My favorite writers - actually are probably all on this site - Zbird, Butterflyzrfree, Kaitlyncakes, Sapphicmuse (My brother), Induce, Temptress, Jperry1980 and a couple others.
Favorite writes that I have written - "In the World" [10], and my newest one, "The Life And Times Of The Beatles." [11]
If they have to be someone else's...then, "Schizophrenic Carcass" by Kaitlyncakes, and "Compassion For A Drunk" by Dreaming_Demon.
My hobbies - listen to 101.0 Classic Rock on the radio [best station ever, i would recommend it if you can receive it] lying on my bed.
POET OF THE MONTH AUGUST - WON BY REALRHODA [12]

NAME: Rhoda Rogers Sakulich http://s270.photobucket.com/albums/jj83/mmj_album/ LOCATION: Doylestown, Pa., a quaint suburb of Philadelphia
I am married to Richard Sakulich and have two sons and two precious grandchildren. I work as an Executive Recruiter in the Real Estate Industry. Needless to say, business has dropped off due to the economy. That is when I started writing. I suppose I did some earlier in my life for family members at holidays or special occasions.
The first poem I submitted to gotpoetry is "The Subway Ride". I wrote it rather spontaneously and it is one of my favorites because it is so personal. It was written about 5 or 6 years ago and then tucked away between the pages of a book. While gathering some books one day I re-discovered it and shared it with a family member. It was suggested I submit it to this site. And the rest is history, as they say.
I get inspiration from several sources. The past including triumphs and tragedies, current observations, and the complexity of the human psyche and condition. Being able to bring a smile or chuckle to someone also inspires me and laughing at oneself or a situation. I enjoy writing funny poems. Also, dreams inspire me. The poem, "Undressed to the Nines" was based upon a dream, as was "Exotic Ceremony of Love", and a few others.

One day a week I am a DJ on a local community radio station. I also sing and perform with a local amateur group. Recently I formed a rhythm and blues soul-line dancing class.
I have always enjoyed reading poetry and like Shakespeare, Angelou, Marvel and so many more. Its too difficult to pick favorites. I have some great favorites right here at gotpoetry.
I am thrilled to have met so many wonderful new friends here at gotpoetry. I want to have a big party and invite them all. I have been nurtured by their encouragement and support.
Life is good.

POET OF THE MONTH JULY - WON BY ZBIRD [13]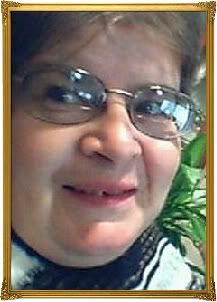 I was born and raised in Erie, PA but have traveled a lot and lived in 3 cities in TX, 2 in PA, 1 in VT, 2 in FL, and now am in Sumter, SC.

While in Florida an old Erie, PA music buddy of mine and I started a music promotion company that we ran for 3 years. In that time we produced two CD's of his songs and music as well as doing promotion work for other musicians. Currently, in Sumter, I am a member of the Friends of the Library and enjoy the annual book sale!

My favorite poems and poets change frequently. I guess I'm just fickle.

While many aspects of life inspire my writings, the recent deaths of my father, ex-husband, and a very close friend have led me back down a darker path in my poetry. When I first started writing most of my poetry was dark, but as time went on I discovered more and more things that wrote itself into poetry. My poetry veered towards nature and good things in life and even humorous. But I seem to have come full circle again. Hopefully, this will pass and my poetry will return to more fun things again.

POET OF THE MONTH JUNE - WON BY VARIVAS [14]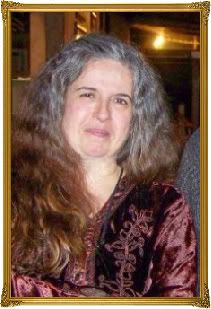 Born and raised in Erie, Pennsylvania, I escaped at age 19 by joining the Air Force. I currently live in Connecticut where I am the mother of two grown children, still raising a 13 year old stepson (William Gregory) and teaching high school math for a living.

Along the way between those two ends, I also managed to get a degree in Computer Science from Penn State, program computers for about 25 years, and live in Germany, Georgia and Texas. The last was for 15 years and I miss it every winter, just as I missed the northeast every summer when I lived there.

My current poetic life includes being a member of Artemis Rising, a writer's group here in Connecticut, and being on the Riverwood Poetry Series Board of Directors. Right now we are scurrying to get everything in place for the 5-day Riverwood Poetry Festival on June 24-28!

I first started to write when Ms. Lombard, my 4th grade teacher at Ralph Waldo Emerson Elementary school, had us write poems. Mine was about owning a zoo. She liked it so much that she read it to the class, and then started giving me the junior high school version of the Scholastic book order forms. I never stopped writing, or reading, since.

The world around me, and these days it's mostly students around me that inspire me to write. I write poetry because it's what wants to come out. Like writing the poem that won the last round for this slam, Silence for a 10-count. While driving up Route 63 after school one day, I turn off the radio, begin to make a mental list of what needs done at home. The silence, combined with traffic noise, cocoons me with comfort. An image of my students with iPods and cell phones pops into my head. By the time the car finds its own way home, my mind is full of a pantoum about how people are no longer used to silence. I rush to the computer to write before my stepson gets home from school; the roast that should have gone into a preheated oven ends up sliced thin and stir fried.

My favorite poets, and my favorite poems by each include
     Louise Glück – Brown Circle
   
     Billy Collins – Another Reason Why I Don't Keep a Gun in the House
   
     W.B. Yeats – He Wishes For the Cloths of Heaven
   
     Shel Silverstein – Sarah Cynthia Sylvia Stout

Choosing two of my favorite writes was hard. I decided on one old favorite, one new.
     Doing Laundry [15] was my original slam piece and one that helped make me an alternate on the 1998 CT Slam Team.
   
     Hammer Job [16] is from my first year teaching, and a pantoum, which is my favorite form to write.


I was joking the other day that people would assume I have a schizoid personality based on my email. I had an email from Century Martial Arts and another from Hershner's Yarns about their sales, and I was interested in both of them!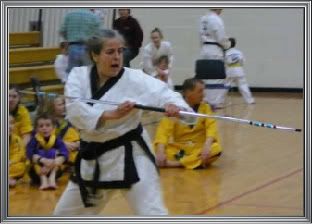 I have been doing martial arts off and on for the past 25 years. I am currently a 2nd degree black belt in Tang Soo Do, and also hold a 2nd degree black belt in Tae Kwon Do and a red belt in Kenpo. I compete with other black belt women over 35 in the IPPONE circuit and am currently in 4th place in Adult Weapons, and 2nd in Senior Black Belt Women's Forms and Fighting.
Other than that, and writing poetry of course, I have more normal hobbies for a 55 year old woman. I like to read, knit and crochet, to camp and hike and attend Renaissance Faires.

POET OF THE MONTH MAY - WON BY HSTEECH [17]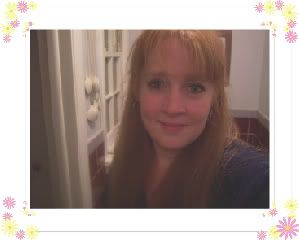 NAME: ANDREA
LOCATION: CONNECTICUT
DOB: JUNE 8TH
I am a single mom of a five year old daughter, and a high school English teacher. I have traveled all over the world at various times in my life, and am sorry I ever left Portland, OR where I lived for nearly 5 years. But I did, so here I am, back in CT where I started. I have taught at the same Regional High School for 12 years. It's possible they will take me out of Room 111 in a pine box…I don't remember wanting to become a teacher, but I am genetically predisposed to be one, as the daughter/stepdaughter/granddaughter/descendant of 2 English teachers, a college professor, a high school principal, founders of the American public education system.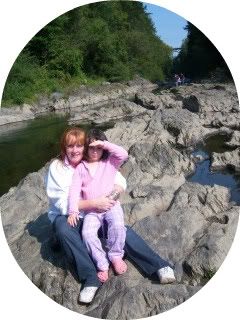 When I first started writing - I wrote a poem in 4th grade that for some reason, I remember reciting at a school assembly. The occasion? No idea. But the poem was about stars, so Bukowski would have hated it. I never stopped.
What inspires you to write - What doesn't?! Nature, people, good, bad, ugly, animals, love, stupidity, brilliance, people's brains, friends, enemies, art, music, literature, science, history, wasabi, challenges, failures, the past, the present, the future, my daughter, people who tell me to keep writing.
My favorite writers - John Steinbeck, Mark Twain, Maeve Binchy, Dave Barry
My favorite poets - Billy Collins, Ranier Rilke, Anna Akhmatova, Jane Kenyon, Charles Bukowski, Morton Marcus.
My favorite poems
Ithaca (Cavafy) Schoolsville, The Dead, Taking Off Emily Dickinson's Clothes, Suddenly (Collins) Cripples (Marcus) Willow (Akhmatova) Annabelle Lee (Poe)
Two of my favorite writes
Empires [18]

I am Sorry [19]


POET OF THE MONTH APRIL - WON BY LASH570 [20]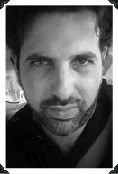 About myself - Born a Gemini, I legally changed my birth sign to Asparagus. I'm addicted to whatever I do, so I try to do good things.
When I started writing - I started writing poems when I was too lazy to pick up my guitar, but found a second home which unlocks with my keyboard. I have always written my visions and ideas; poetry is an artistic way to fashion them.

What inspires me to write - I am inspired by confusion's need to be freed and die into clarity.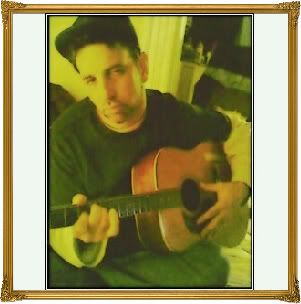 My hobbies - I am not content enough to be able to afford myself a hobby - but I'd say that visual art is mine.
My favorite poets - Keats, Dr. Suess
Two of my favorite writes
matinee [21]
end is near [22]

POET OF THE MONTH MARCH - WON BY MARYANNS [23]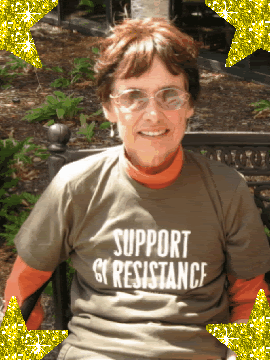 Name: Mary Ann Schallert (maryanns)
Date of birth: January 16th
Location: Ocean Shores, Washington, USA

I'm a US Navy veteran and retired wireline telephone worker who lives in the Pacific Northwest. I was born in Astoria, Oregon and I've lived all over the place: in Central America, Texas, Georgia, Arizona, Alaska, and all up and down the west coast of North America. My background is French Canadian and some of my close family members are Alaskan Native people of Yupik and Haida descent.
As a kid in school I wrote short stories and some poetry, many of these were published in school publications and regional anthologies. I attended North Texas State University and later San Diego State University while I was serving in the Navy.
After the invasion of Iraq in 2003, I became involved as an activist in the anti-war movement and as a member of Iraq Veterans Against the War. My writing began to express my military experiences and concern for my brothers and sisters caught up in the deadly environment of the Iraq war and occupation. I've been published on progressive web-sites and in a magazine called Sit-Rep distributed on Army bases. Seeking additional exposure for my work, I signed up for gotpoetry.com in June of 2008. My primary interest is in writing short stories in prose and verse.
Favorite poets: Robert Frost, Edgar Allen Poe
Contemporary: Bob Dylan, Maya Angelou
Favorite author: J. R. R. Tolkien
Favorite Movie: The Year of Living Dangerously
Favorite Music: Pete Seeger, Neil Young, Kurt Cobain…
Inspiration: Life experiences, beautiful scenes of nature and imagination.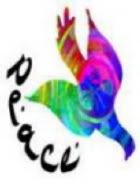 My favorite poems:
Kamenica [24]
In My Dream [25]
Lace [26]

POET OF THE MONTH FEBRUARY - WON BY Blair_witch [27]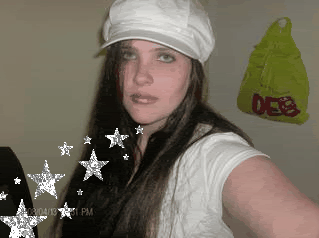 My name is Jessica L. Napoli. I am a 23 year old single mother of 3 little girls: Kazmira Sage who is 4 (until April), Azaria Nevaeh who just turned 3 in November and Zajanah Janai who was 1 in August. I am a full time student working on my Associates in Applied Science.
I first started writing when I was 8. I didn't start with poetry but rather short stories. I had my first short story published when I was 9 in the local newspaper (I was living in Port Charlotte, FL). By the time I was 11 however, I lost my knack for short stories and began writing poetry. Poetry saved my life. I was a troubled child who was too afraid to express myself and poetry became my means.
My inspiration is all around me. The way I live, how my kids are, the way I feel: This is where I get my inspiration from. Most of my poetry is dark and those poems are inspired by feelings that are deep that I still can't express openly.

My future goal is to become a Pediatric Molecular Geneticist. I chose genetics when I found out my 3 year old has Autism. No one seems to know what causes it and I would like to find out. I recently found out that my youngest also has Autism which just makes me want to complete schooling even more.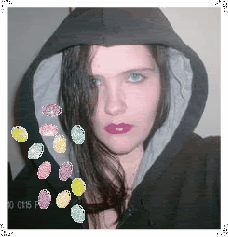 Favorite Poets/Poems:

Edgar Allen Poe- The Raven [28]
Robert Frost- The Road Not Taken [29]
Maya Angelou- Phenomenal Woman [30]
Dylan Thomas- Do Not Go Gentle Into That Good Night [31]
My last favorite is actually a gotpoetry member:
Justin Robert Cooper (jcvamp)-Black Dementia [32]

My favorite writes are:
Destructive Society [33]
Autism [34]

POET OF THE MONTH JANUARY - WON BY MELLY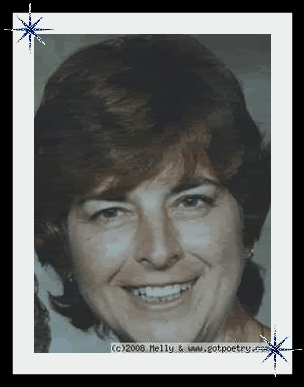 NAME : MARIA ELAYNA LEWTER [35]
DOB : 02/08/1949
LOCATION : ILLINOIS

I am a mother of three (one deceased) grandmother of eight and great grandmother of three. I am active in my church and community and write quite a lot of inspirational poetry. My husband Jerry and I are retired and live in a small community after moving from Chicago where we lived and worked for many years. We have been happily married for thirty eight years.
Poetry first grabbed my attention when I was eight years old... I was raised for the most part in Knightstown, Indiana children's home for children of soldiers and sailors of all wars. Both my parents were enlisted in the navy and served in world war two. While at the home I came across a book of poems and from that day on I was hooked.
My favorite poets are Henry Wadsworth Longfellow and Edgar Allan Poe. Henry Wadsworth Longfellow is my favorite. I love the lyrical beat of their writings.
My favorite Poems:
The Psalm of life by Longfellow [36]
Children's Hour by Longfellow [37]
Annabelle Lee by Edgar Allan Poe [38]
Edgar Allan Poe's (Annabelle Lee) had me wishing to meet a handsome sea captain who would take me away and speak these most eloquent words of love to me forever.

My own personal favorite writes :
Grandmas Quilt [39]
The wedding ring [40]
These are both about my grandmother whom I loved dearly and who had a big impact on my life.
Most of my poetry that is not inspirational comes from life experience and my heart. My Inspirational poetry comes from my deep faith and hope in humanity and their ever needed guidance to find their self worth and faith in themselves.